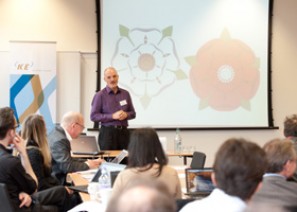 The growth in the number of sources and of types of different information resources on the internet has led to the creation of a set of suitable interoperability standards which ensure that resources can be connected and made available in a consistent and efficient manner.
Our role in this area is to foster and encourage the take-up of these standards more widely and identify gaps. Our aims were to identify the key pressure points preventing join up, to stimulate the take up of appropriate standards and to develop new standards with the relevant organisations to address gaps and ensure that the opportunities offered by new developments such as the semantic web and linked data are exploited most effectively.
We worked to achieve these aims through facilitating exchanges on, and raising awareness for the need for specific standards.
Originally the project was focused on institutional repositories' infrastructure and after a successful workshop in 2007, we produced six reports:
And initiated three joint projects:
CRIS-OAR interoperability
Enhanced e-Theses
Persistent Identifiers
The focus then moved on to include studies on: