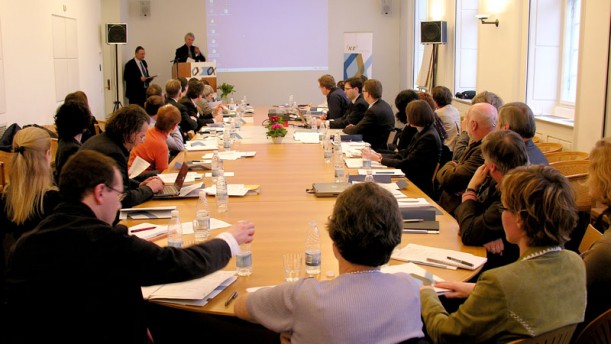 Publishers continue to play an important role in evaluating and distributing secondary literature. The Knowledge Exchange partner organisations use different models and strategies for the procurement of digital content on a national level and within the context of licencing, the partners explored interaction on various levels.
From 2006 to 2012, Knowledge Exchange and the Licencing Expert Group explored new developments in the future of publishing. This included working together with publishers to discover new licensing models and establish platforms for the output of research that can satisfy modern needs. 
Activities in this area included: 
A multinational tender in the areas of journals, databases and multimedia content, to offer new content packages to support education and research and to promote innovative business models.
A National Licencing Workshop where forty experts were invited to discuss various aspects of licensing agreements, negotiation and administration
A workshop on Sustainable Access to Publications and long term preservation of publications, including discussions on the costs and economics of long term preservation, the difference between archival rights, post cancellation access and perpetual access.
You can find more about Knowledge Exchange Licencing activities below.