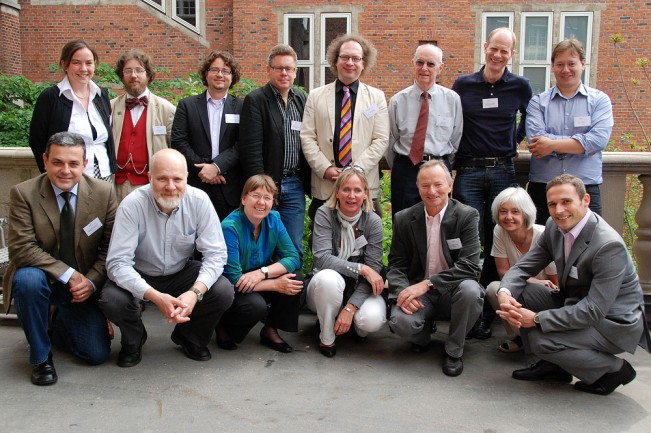 The roundtable offered an opportunity to share experiences and perceptions of virtual research environments. John Doove (SURFfoundation) presented his impressions from the VRE projects. Jim Farmer, Instructional Media + Magic led a 50 minute discussion on key developments and challenges.
The discussion included issues like:
An emerging issue is the sharp and continuous increase of data in an era of limited resources. These increases often reduce the effectiveness of search-additional time is required to find expected results. Would new methods of search may be useful? Should this be included as services in a VRE?
The form of much new 'knowledge' is in informal 'publications' such as blogs, email, audio, and video which lack the precise metadata of books and journal articles. Could VRE services assist in using these resources as well?
The programme continued with discussions on business models for sustainability led by Birte Christensen-Dalsgaard, The Royal Library, and policy and funders' interventions led by Sigrun Eckelmann, DFG.
Participants
Germany:
Sigrun Eckelmann (Deutsche Forschungsgemeinschaft/Knowledge Exchange)
Karlheinz Weber (Fachinformationszentrum Karlsruhe)
Uwe Schwiegelshohn (Technische Universität Dortmund)
Christian Wolff (University of Regensburg)
Netherlands:
John Doove (SURFfoundation)
Alice Dijkstra (The Netherlands Organisation for Scientific Research)
Peter Verhaar (Leiden University)
United Kingdom:
Matthew Dovey (JISC)
Christopher Brown (JISC)
Louisa Dale (JISC)
Denmark:
Birte Christensen-Dalsgaard (The Danish Royal Library)
Lars Nondal (Copenhagen Business School)
Anne Sandfaer (DEFF/KE)
Lise Mikkelsen (DEFF) (Minute taker)
United States of America:
Jim Farmer (Instructional media + magic, inc)
EU:
Carlos Morais-Pires (EU Commission)
Knowledge Exchange:
Keith Russell (Knowledge Exchange)